Today was the end of the Pure London exhibition at Kensington Olympia and it was also the day students were allowed to go. If you registered online you got in for free which was good. I didn't really know what to expect before going except that I knew it was for buyers to purchase ideas and labels to sell in their companies and shops. I didn't expect it to be so huge!! I think we ended up going around 3 times trying to find the exit! There were different departments for different markets like ladies wear, lingerie, accessories etc. and also there were some guest lecturers and runways. Although we weren't there to purchase anything it was a good way to gather information on stand ideas for our coming up shows at GFW and New Designers. Also there were a few places like Drapers who were advertising jobs and career prospects. I only managed to get a few photos because I didn't want to look like I was stealing ideas from the companies and going to copy what they had designed. So we worked as a team to gather images and layout ideas.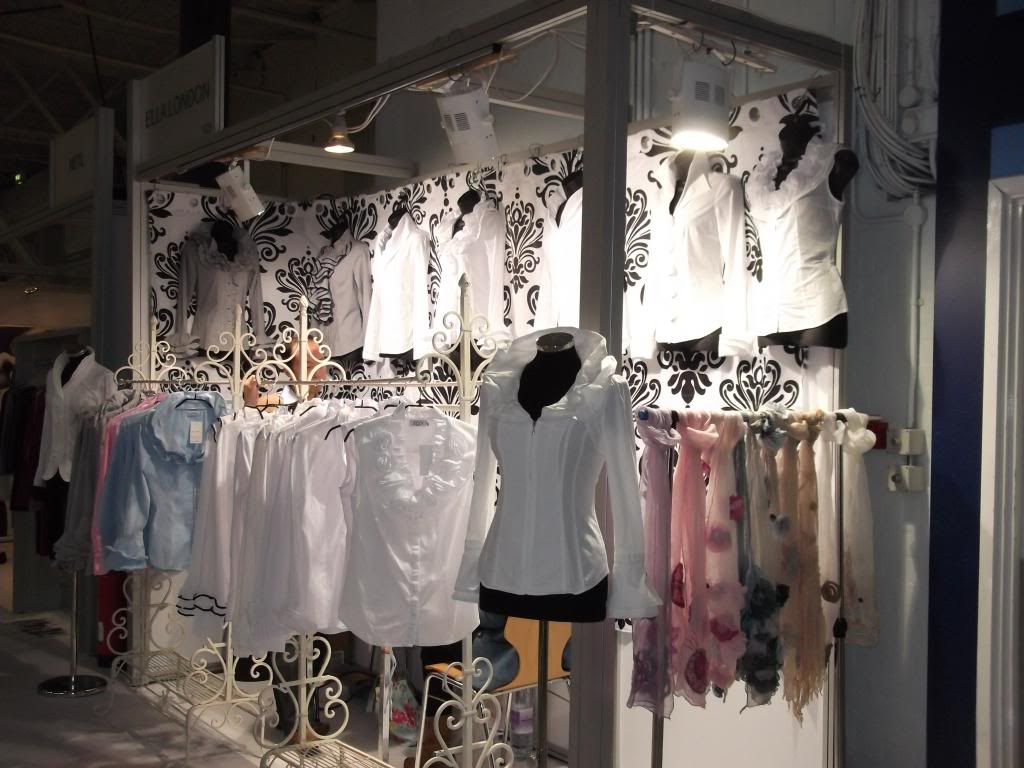 I liked the idea of having wallpaper in the background as it gave something more to the stand than it just being plain. Also we have people in our class designing wallpaper for their collections so this could be a way to show off their work too.
It was a good but very tiring experience.